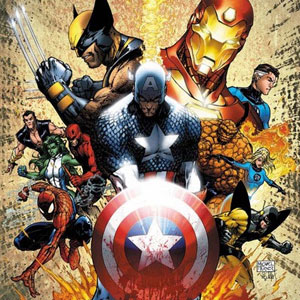 Labeled "Earth's Mightiest Heroes", the Avengers originally consisted of Iron Man (Tony Stark), Ant-Man (Dr. Henry Pym), Wasp (Janet Van Dyne), Thor, and the Hulk (Bruce Banner). The original Captain America was discovered by the team trapped in ice, and he joined the group when they revived him. The rotating roster has become a hallmark of the team, although one theme remains consistent: the Avengers fight "the foes no single superhero can withstand". The team, famous for its battle cry of "Avengers Assemble!", has featured humans, mutants, robots, gods, aliens, supernatural beings, and even former villains.
Leader
Malcolm Knox/Militia
Second in Commands
Asura Sureiya/Tenebrae
Other Members
*Will Morgan/Delta
*Serafina Kwon/Technomaster
*Wyatt Young/Blaze
Official Announcements
Edit
There are no announcements to display at this time.
==Gallery==